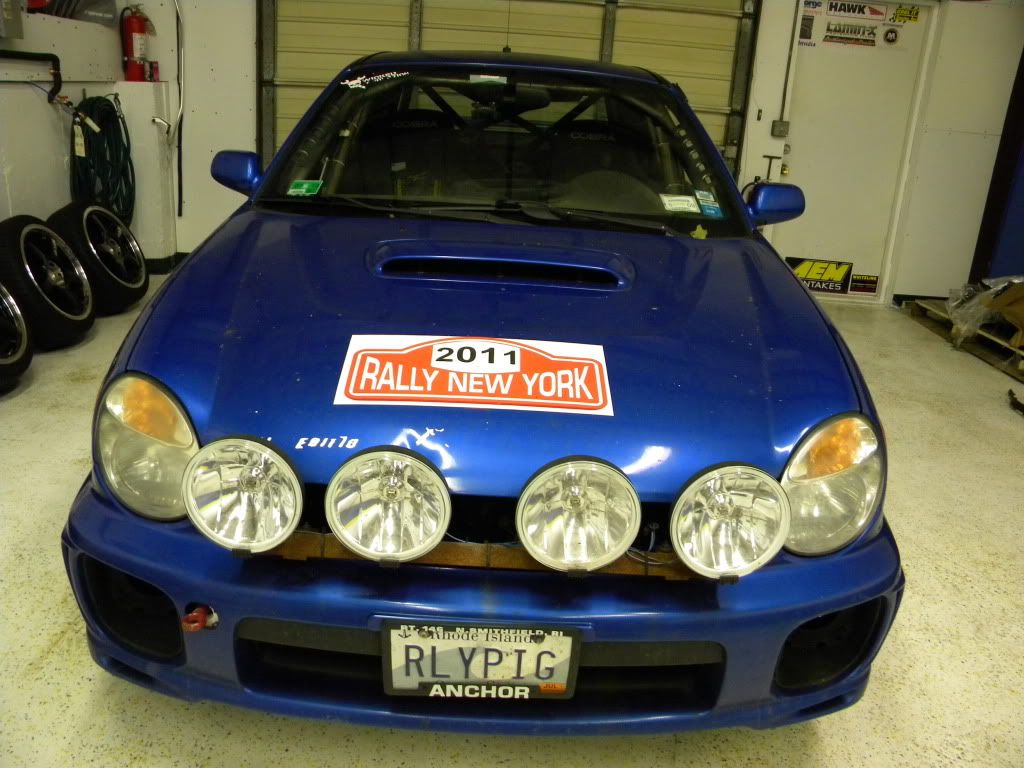 Something I feel we just dont talk about enough. The AJW Performance Rally Pig partnered with owner and driver Neil Liddle is a force to be reckoned with. This pig came to us last summer (2011) for support in his endeavors in the rally game. When Neil first came to us we sat down and talked about his plans for the seasonhttps://ajwperformanceproductsblog.com schedule of events and plans for the car. It was pretty cut and dry. Store the car safely when he was not racing ithttps://ajwperformanceproductsblog.com take care of full race prep and install/rebuild anything that needed to be done. Our first action was to install an STi 6 speed transmissionhttps://ajwperformanceproductsblog.com DCCD controller and STi steering column. He took the car backhttps://ajwperformanceproductsblog.com gave it hell at a rally and realized the cooling system was not keeping up. To address this we wired in a switch to be able to switch the both fans on (or one at a time) to keep the car cool between heats.
To end the season Neil bent part of the suspension system and it was time to rebuild as well as plan for the next season. We pulled out the full MSI Coilover setup and sent it out to be welded up. The car then had a strut and spring setup put in so we could roll it around in the off time. His first event of the season (2012) would be a tarmac rally in upstate New York.
When this event was coming up we went through the whole car. New timing belt kithttps://ajwperformanceproductsblog.com water pumphttps://ajwperformanceproductsblog.com idlers etchttps://ajwperformanceproductsblog.com new Hawk Blue pads on all four cornershttps://ajwperformanceproductsblog.com new brake fluid and finally a shake down on Kendrick Road with Neil behing the wheel to make sure the car was good to go. Let me tell you somethinghttps://ajwperformanceproductsblog.com this man is a machine behind the wheel!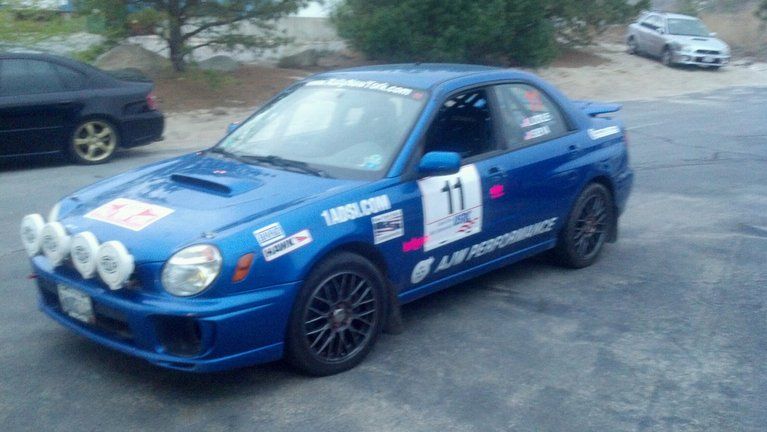 As motorsports is not for the faint of heart this rally weekend tested Neil to the max. The brakes just couldnt keep up with the abuse resulting in an off. Overshooting a jump taking it a total off 125′ resulted in more bent suspension bits and to top it off the EJ205 called it quits when they finished the last stage. Not the way you want rally weekend to go. With the negatives came some positives. Neil realized that hes had it with the stock brake setup. Were importing a pedal boxhttps://ajwperformanceproductsblog.com 4 Pot/2 pot brakes and the appropriate pads for each rally. For the motor we will start with an S202 Bare block and put some really quality internals inside. Manley I beamshttps://ajwperformanceproductsblog.com JE Pistonshttps://ajwperformanceproductsblog.com ACL race bearings to name a few of the goodies this motor will be receiving. Heads will be fully worked with some camshttps://ajwperformanceproductsblog.com springs and retainers and the appropriate machining. Goal is to have the car fully ready for the next rally in August! Stay tuned for updates on the Rally Pig and some action shots!